climber, filmmaker + photographer (he, him)
A climber since 1994 and a professional for 20+ years from Boulder, Colorado, Jon Glassberg has traveled the world climbing rocks up to 5.14 and V15 grades. He has climbed over 500 double-digit boulders and established V10-V13 first ascents on 6 of the 7 continents.
In 2008, Jon founded Louder Than Eleven, a media production company and creative agency that focuses on athletes and stories in challenging environments around the world. He has documented numerous big-wall free ascents, hanging from the side of El Capitan, 3000 feet off the valley floor; and can be spotted climbing throughout the Rocky Mountains, and traveling to the corners of the earth to capture rare moments in sport.
WHEN DID YOU REALIZE YOU WERE A "CLIMBER"?
I realized I was a climber when all the other stuff in life wasn't good enough. When all my friends were climbers, when my weekends and after school was all about climbing, when I spent every dollar and every minute I had to go climbing and just be out there getting after it.
climber, filmmaker + photographer (he, him)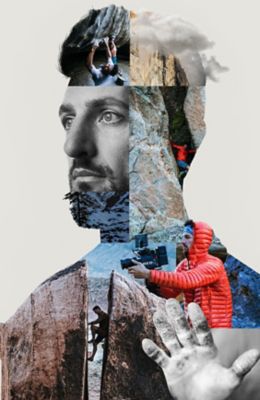 HOW HAS CLIMBING INFLUENCED THE COURSE OF YOUR LIFE?
When I started climbing in 1994, climbing was a lot different. There were not many climbers, we had to figure things out on our own and learn the hard way, and so I tried it all as a kid: aid climbing, sport climbing, trad, multipitch, bouldering...everything. I had the privilege of being able to become fully obsessed with climbing and let it dictate where I went to school, what I did in the summers, who my friends were, and ultimately what my full time job now is.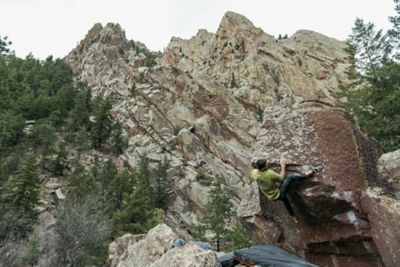 WHAT IS YOUR MOST MEMORABLE TRAVEL EXPERIENCE?
I spent a month in remote northern Russia developing a bouldering area. The sun was up 22 hours a day, I cleaned and developed a collection of amazing boulders while living in a house with Russians that didn't speak a single word of English other than "hello," and we had no running water, electricity, or indoor toilet. We were completely off the grid, and I loved it! It was as pure as a climbing trip can get!
HOW DID YOUR CREATIVE ENDEAVORS START?
I picked up a film camera for the first time in high school. My mom gave me her old camera and I took some photo classes and learned to develop in a darkroom. I loved taking film photos of my climbing friends back in the 90s and early 2000s and when I went to college I got my first DSLR and was able to shoot video and suddenly, BAM! All I wanted to do was take videos of me and my friends climbing. I was obsessed with capturing the spirit of bouldering in the early 2000s and never looked back. Over time, I refined my style and got a lot more professional, but back then, it was all about just documenting the send, the moment, the adventure of it all.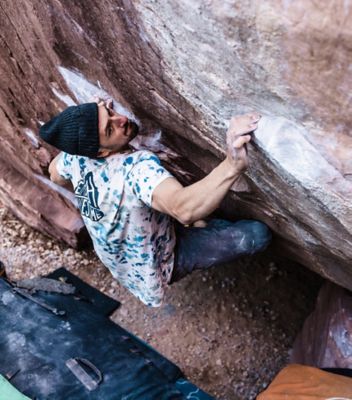 WHAT STORIES CAPTURE YOUR ATTENTION AS A PHOTOGRAPHER AND FILMMAKER?
I really like capturing the sport of climbing in all of its forms and highlighting the sport for what it is: a beautiful, artistic expression of physical and mental power interacting with nature or movement. I am interested in high-end climbing achievement stories that don't have to compromise to be authentic and the incredible people that dedicate their lives to interacting with nature as climbers.
DO YOU HAVE ANY MEMORABLE STORIES ABOUT DOCUMENTING IN EXTREME PLACES?
I've dropped a few pieces of camera equipment here and there, I've scared myself more than once doing things that should have ended up way worse, and I have watched friends and fellow climbers epic in situations that miraculously turned out just fine.

One of my favorite recent experiences was documenting Emily Harrington's "in a day" free ascent of Golden Gate on El Capitan in Yosemite, CA. I watched her dig into the deepest part of her soul to find the drive, resilience, and try-hard needed to achieve her lifelong dream. Near the top of the route, 15 hours into her ascent, she fell and smashed her head on the wall exploding into a pool of blood and nearly ending her attempt. She sat on a ledge, trying to imagine what she would need to do to continue up the wall. I saw in her eyes a shift, and she decided right there to push through her mental and physical barriers and complete the mission. I think "getting the shot" sometimes takes some serious patience and being in the right place at the right time, and this was the case with Emily's story. In that moment, nearly a decade of filmmaking paid off in a big way with an emotional and intense bit of human documentary high up on a big wall.
WHAT DO YOU WANT TO BE REMEMBERED FOR IN BOTH YOUR PROFESSIONS?
I want to be remembered for being a hard worker and someone that is willing to learn and grow. I want people to look back on my career and think: "Wow, he did a lot of stuff!" I want to be seen as someone that was willing to go to the limit and be challenged personally in the process to document a sport I have dedicated my life to.
WHAT'S YOUR FAVORITE JOKE?
"I can't take my dog to the pond anymore because the ducks keep attacking him… Guess that's what I get for buying a pure bread dog..."
Getting to the bouldering spot wearing the RedEye daypack
A Guide to Documenting
Big Wall Climbs