steep skier + mountain guide (he, him)
Born and raised in Chamonix, France, Vivian Bruchez has always had a playground of 13,000-foot peaks at his fingertips. With both parents working as ski instructors, Vivian was introduced to alpine racing at the early age of just four years old.
becoming an Olympic champion like Bode Miller or Candide Thovex, he switched to ski cross and freeride competitions in his mid-teens. After four years in the circuit, he left to focus on guiding professionally.

He then found his way into steep skiing, realizing it was the perfect mix between ski and alpinism. This evolving practice over the years and familiarity with high-altitude environments led him to pursue bigger objectives in bigger mountains over his adult career, and in 2014, an expedition in Alaska sparked interest for finding new lines to descend in the Himalayas. Inspired by the light-and-fast missions of his mentors, he wanted to find ways of exploring mountains that require the highest level of skill and precision while showcasing his unique style and eye for exploration.

Vivian has skied nearly 50 first-descents in the Alps and succeeded on iconic steep lines including: Nant Blanc, the famous northwest face of Aiguille Verte on the Mont Blanc massif; Blanche de Peuterey and Peuterey Ridge, the most difficult independent 4000m summit of the Alps; the West face of Mont-Blanc, also known as the Himalayan face of Mont-Blanc; the Matterhorn east face; and much more.

Currently, Vivian is preparing for an expedition in the Himalayas for Fall 2021.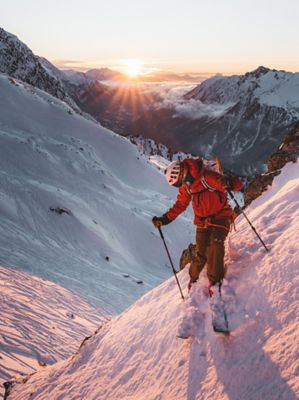 steep skier + mountain guide (he, him)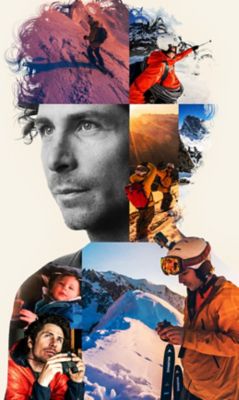 WHAT DO YOU WANT THE LEGACY OF YOUR CAREER TO BE?
I want to share things, not show things. I'm not worried about big jumps, huge lines or races anymore. My work is about education. I work as both a guide and professional skier, trying to balance the two. For now, I'm focused on films that inspire and educate. Just like sharing my vision with clients, I hope these films teach people about the mountains.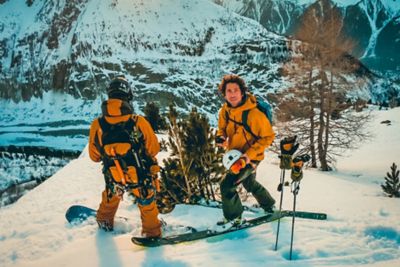 WHAT'S IT LIKE LIVING IN CHAMONIX?
Every day in the mountains shapes my vision. Living in Chamonix has shaped my vision of climbing and the passion I have for what I do. Mountains offer me the garden to create the line I want to ski or the route I imagine climbing. This is the place where I feel good and free. The verticality and the history around me inspire me; it gives me the passion I have and shapes the way I want to share it with friends and clients.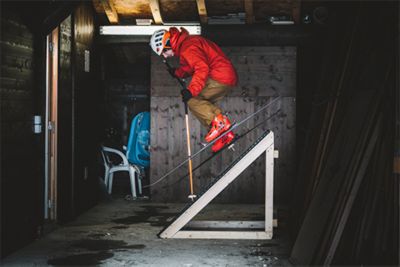 WHAT'S YOUR MOST MEMORABLE TRAVEL EXPERIENCE?
I was on an expedition of the north side of Everest in the summer of 2016 with Kilian Jornet, Sébastien Montaz, and Jordi Tosas. Kilian and Seb have been great influences in my life: Kilian for his humility and strong performance, and Seb for his vision. I had the chance to share many ski lines in the Alps, Alaska, and Himalayas with Kilian and learned lots of things from him. Seb, to me, is 50% artist, 50% athlete and has given me the key to be what I am today.

It was a memorable trip with them because we were there just after the monsoon season to attempt the summit, but there was a lot of snow. Each day, I turned back because I didn't feel the conditions were safe. I learned many things during this expedition, but the biggest lesson was to stay humble and give all my respect to the place where I am because it's the mountain that lets you through.
WHAT IS YOUR CLIMBING PHILOSOPHY?
To imagine new lines to inspire others to live their own adventure on the mountain.
HOW DO YOU BALANCE BEING A PRO WITH BEING A PARENT?
I'm trying to stay fit as best I can, but it's also really important to me to be a dad. My youngest one is just six months, so it's really nice to spend a lot of time with my family. This is the way of my life, and I wish to share it intensely with my two daughters and my wife.
WHAT'S SOMETHING MOST PEOPLE DON'T KNOW ABOUT YOU?
I built my house in Chamonix Valley.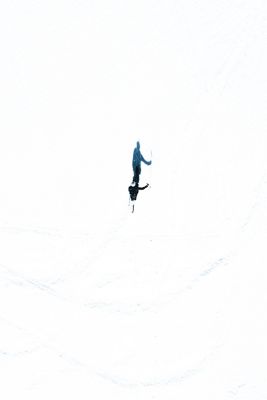 The ultimate choice for any ski mountaineer in search of toughness with expert-level functionality.
Sale price:

$543.75
Regular price:

$725.00
The lightest down layer insulated with a limited, time-sensitve resource
Sale price:

$300.00
Regular price:

$400.00