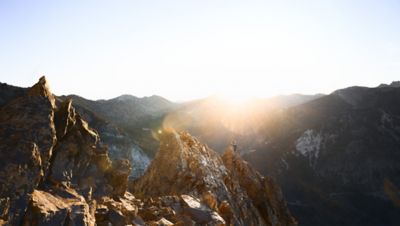 When you see a beautiful picture of a person standing on top of a big mountain, it's easy to assume their life, one of adventure, must be bliss. It's simple, right?
No screens, no deadlines, just the awe of nature and moving your body in places most of us only dream of. You're at the top of the world–you should feel it, right?

But the reality is: When you live with depression, it doesn't care where you are, how high you've climbed, or how many peaks you've bagged. For outdoor photographer and Mountain Hardwear alpinist Ted Hesser, being outside saves him. It's a matter of survival. Chains of Habit brings to light his own struggle, in hopes of destigmatizing the conversation around mental health, and encourage others to get outside and get well.
Ted Hesser is a freelance adventure photographer, focusing on rock climbing and alpinism. His work has been published by National Geographic Online, Outside Magazine, Rock and Ice Magazine, The Alpinist Magazine, Escalando climbing magazine, and more. He's climbed big mountains all over the world, with notable ascents on Fitzroy, Denali, Vincent Massif, and Ama Dablam.