OPEN APERTURE PHOTO CLINIC
2019 participants
Founder of Black Girls Boulder, Photographer (she/her/hers)
I only discovered rock climbing four years ago and am in love. I prefer bouldering over all other disciplines, but there's nothing like being on ropes close to the clouds. I saw it as an opportunity to explore lands I've never been before, like Utah and Idaho; connect with other folx who want to share their unheard stories; and learn how to tell stories with my camera.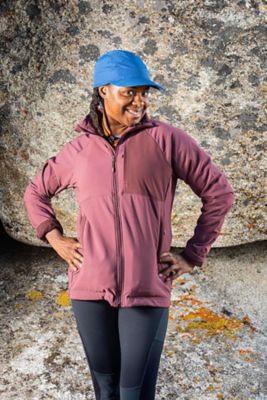 IMAGE BY TIFFANY M BLOUNT
Climbing or even just watching other climbers climb is therapeutic, and I saw people heal during this clinic. During this experience, for instance, I saw my first moonrise. I didn't even know the moon rose. I want to make sure more Black girls get to experience what I felt in that moment. I want them to see themselves doing bold things in the outdoors and to help them grow.
I am intrigued by the power of still images but am a lover of moving images, and I learned that I should stick to that. The other folx in the clinic are amazing photographers and storytellers and I want to see their work recognized, but I realized my lane and the impact I can have on my community by giving them a space to express themselves and learn about themselves.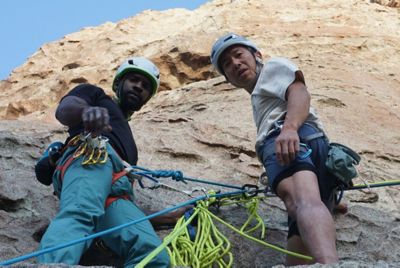 IMAGE BY TIFFANY M BLOUNT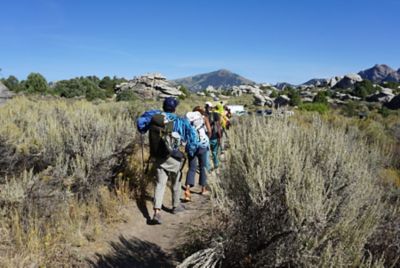 IMAGE BY TIFFANY M BLOUNT