ROCK CLIMBING
KNOW-HOW:
insight to
onsight
In the past, rock climbers were born out of mentorship and close-knit coaching directly on the rock. That landscape has since changed dramatically, and the entry points into the sport have grown in number and methods. For the questions that you're just not sure where to begin or who to ask, start here.
What is 'Sport Climbing'?
Competition climbing started in the United States in the late 80's at Snowbird Resort. The sport of climbing has come a long way since then, and we're not just talking about graduating from leopard print tights and mullets...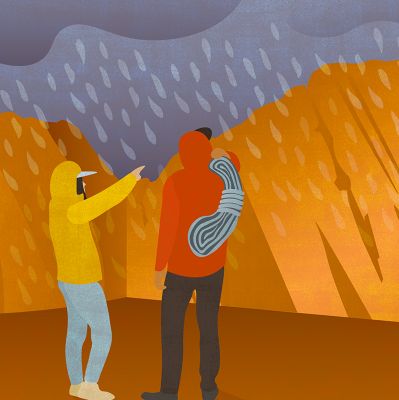 Rock n' Rain: Climbing after an event of wet-weather
The Mountain Guides explain why and when it is imperative to wait to climb after it rains, for the sake of your safety and the preservation of our sandstone climbing areas.