Hikers in the distance explore the Utah desert landscape
Advice From a Coach on Giving Advice
Let's start with the word "beta." Succeeding a route or a boulder depends, of course, on your physical abilities, but a big part of the success is understanding the problem in front of you and mentally solving it. To do so, you need to find the "beta," or in other words: the way to move your body through the holds that will get you to the top, ideally with the least effort possible.

There is rarely only one beta that works for all. You need to find your own beta that works for your body type, climbing style, and physical abilities.

"Spraying" speaks for itself. When we are talking about "beta spraying," it refers to the action of telling other people how to do a movement or a problem. Although it sounds nice, it only is if the climber consents to receiving that advice. Figuring out how to solve the problem is an unique and awesome part of climbing! So, when another climber sprays beta when we're not seeking it, it takes away a part of the fun that is the challenge of climbing.
"As a coach, I do not want to spray climbers with beta. I want to speak when I feel like it's a value. In general, the less you say, the better, in scenarios where you're trying to help people."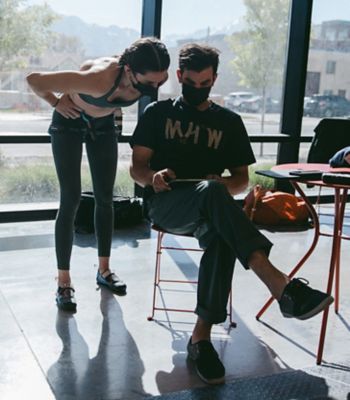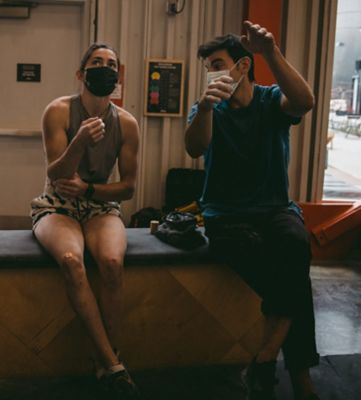 The most important thing when offering advice, especially to someone you don't know, is to make sure that they want it first. Advice can be received in two ways: either they are very grateful for it, or it rubs them the wrong way.
If you want to offer beta, what you don't say is, "You know how I did it?" This already puts that person lower than you and takes away the opportunity for collaboration. Instead, you might say:
Do you want some beta?
I was also struggling with it and figured something out. Can I give you some advice?
Would you like to know some information about this route?
Offering unsolicited help may not always be accepted kindly. But asking more than telling is always a better approach.