Leave No Trace - Make It Better
Of all the untouched places…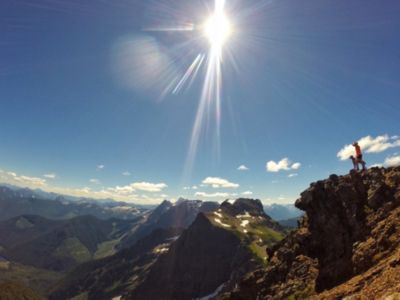 Cheam Peak – Chilliwack BC
All I can hear is the pounding of my feet on the trail as I head to begin a long workday in the backcountry.
I take notice of the man-groomed path and am reminded of why it was constructed to be so straightforward to follow. I can see the soft soil around and flowers desperately trying to bloom in this dry weather. I can see the grass towering between each tree I pass. Wrapped in this ecosystem is life as wild as can be, plants spreading and babbling creeks weaving through.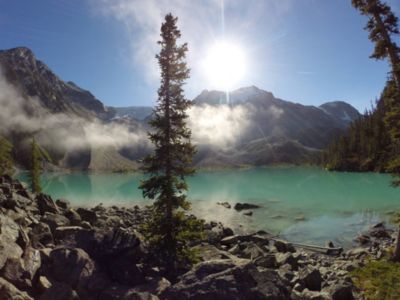 Joffre Lakes – Pemberton BC
A trail serves so many purposes – to bring us closer to those places; the desolate and quiet ones. It guides us back when we feel tired or disoriented and it becomes a familiar route in our sacred memory banks.
But the trail is not there just for us – it is there for what has existed before us. It is essential to keep our feet on the track and let the land around flourish.
In order for an area and its wildlife to stay strong and healthy, the natural developments of the habitat need to stay uninterrupted. The forest floor, to preserve soil quality, should be left alone to undergo decomposition.
All I can see is the campground up ahead. There I find a few happy, grinning mountain men and women sitting about. They are laughing at a story, likely one of some great epic they've experience while playing in the alpine.
I see their tents, which have been turned into homes and shadows of old, smelly boots basking in the sunlight. I feel the sense of community forming around the turquoise glacier lake.
I look around to see food being carried to the bear cash, to keep those furry folks away. A group wanders by, collecting reminisces of wrappers that have gotten away from their site. I grin to myself as I watch them tuck the garbage into their bags. They are leaving no trace.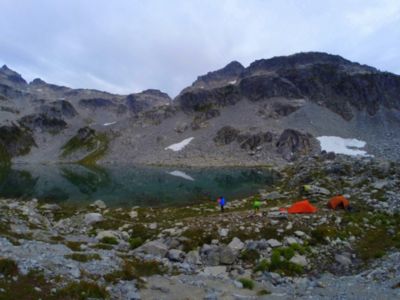 Tricouni Lake – Squamish/Whistler BC
In this area there are no fires allowed, but in other ones I admire the people who take great care to ensure their beloved light is out. I can imagine them poking through the coals to make sure there is no warmth left. All that remains is the cold ash and a cheerful campfire tune ringing in their ears.
As I end my day, I think about some tips I've learned over the years in the mountains. Things like:
To pack light and be practical (like packing my food in the bags I can use for waste later).
To leave natural and historical structures as I see them.
To snap only photographs and not the stem of a wild flower.
To never approach wildlife and keep my distance from their habitats.
To make sure to treat my water, either boiling or by using another method up to safe, sanitizing standards.
To practice good camp area etiquette – including where to properly dispose of my waste if there is not pit toilet (at least 200ft away from any water source, trail or campground).
To be safely creative: for longer trips, I sometimes bring a few "baby wipes" along for a quick easy face wash – being sure to keep my favourite soaps and lotions out of the pristine lakes.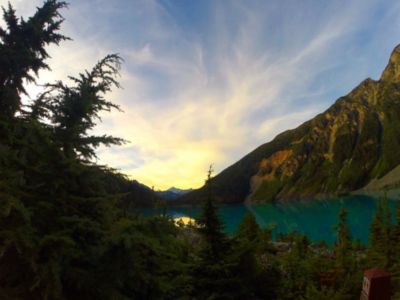 Joffre Lakes – Pemberton BC
All I can see as I zip myself in for the night is the stars. I peer through the opening above my head and whisper a quick sentiment of thank-you to this area. This land, which has graciously, let me enter its oasis of pure beauty.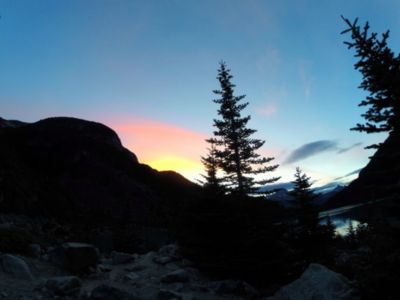 Joffre Lakes Sunset– Pemberton BC