For those of us on the west coast, Woman Up is the climbing event for women and non-binary folks that we look forward to every year. But with quarantine closures, event cancellations–oh, and the opening of Pacific Pipe, the largest climbing gym in the U.S. and now-home of the event (no big deal)–its absence has been felt.
Reemerging in September–Touchstone Climbing's first big event in 3 years–Humans of Hardwear (including Olympian Kyra Condie) and Bay Area climbers are eagerly waiting to revive this special corner of the community left in 2019. For the sake of simply having fun again, sure, but because it's essential.

Just ask Heather Bellgreen of team Touchstone…

[Images from the 2019 Woman Up Event]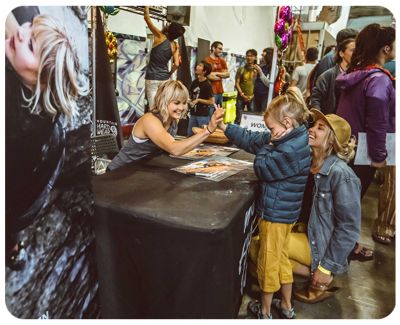 How is the vision & mission of Woman Up evolving?
The goal of Woman Up is usually to get more women into the climbing field, through teaching, leading, and empowering. This year we've decided to focus on creating a fun supportive space for women and non-binary folx to have a great time together.
"There's been so much more to focus on over the past three years that made hosting competitions feel trivial. But what coming out the other side of the pandemic has shown us is that it's important to create spaces that can be filled with joy."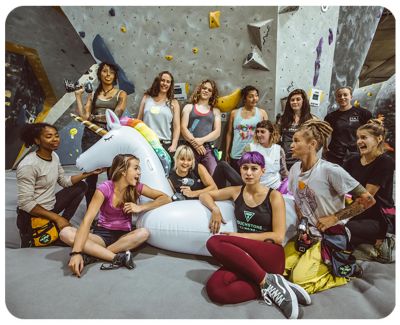 "We can both empathize and experience loss and injustice with a global community and uplift our communities by working to create a more equitable world on a local level. It's important to recognize what's going on in the world while also using these types of events as a tool for change, and that's what we hope to accomplish this year."
Accessibility for all was a primary focus in planning for Woman Up. To promote engagement for underrepresented groups, we've partnered with our Meet Ups to host Woman Up's Kick-Off Party on Friday, September 8th for our attendees with intersecting identities to connect with each other. We also offer a discounted rate to all Meet Ups operating in our gyms, and people experiencing financial hardship can participate in competitions and event clinics at a reduced cost via the Access to Climbing (ATC) program.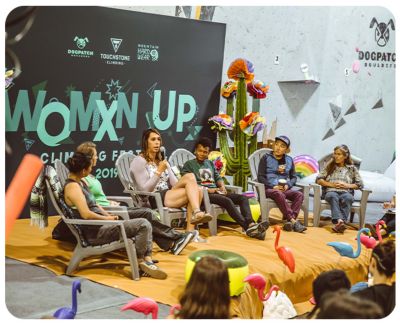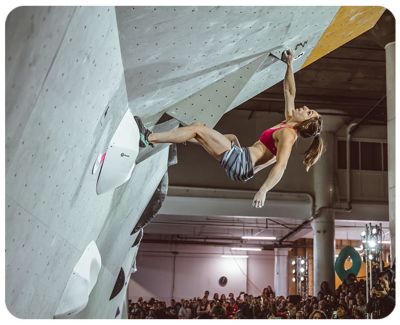 This year's Woman Up will still have the same energy and camaraderie as years before but with a more local feel. We didn't know what the pandemic would throw our way, so we kept it Bay Area-centric. All Community Market vendors and clinic instructors are Touchstone Athletes/Staff and Mountain Hardwear athletes.
We closed our doors for almost a year during the pandemic. Touchstone is so grateful to the amazing community who supported us through the hardest years we've ever had. This year, we are focusing on our members and the people who make up the Touchstone family. We're just thankful to bring back one of our favorite events to our community!

I have to mention the incredible and fabulous women/non-binary leadership at Touchstone. Touchstone's management and corporate team is mostly made up of women leading the way on this event. I'm constantly inspired by these hard working women at Touchstone, and I cannot wait to see what our first event in 3 years brings!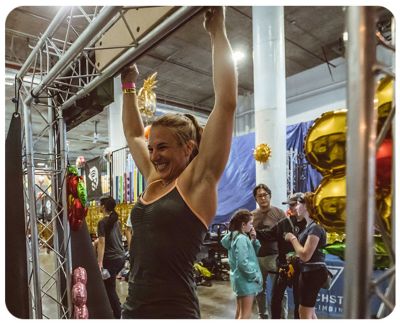 Why the shift from 'womxn' back to 'woman'?
After some thoughtful research, Touchstone is returning to the even't original spelling: Woman Up. Some say the term "womxn" is more divisive than inclusive, as trans women should already have been included within the terms 'woman/women.'

Bottom line is: language will always be up for debate. Because words matter. So, whichever way the conversation points, you can bet our climbing community will be a part of it.
"Affinity spaces for women have grown, broadened, and been redefined so much over the past few years. We love to see how the conversation around gender has shifted away from the binary and how affinity groups have adapted to that and are being more inclusive of trans and non-binary bodies. The purpose of women's spaces is to include anyone who believes that they belong there, and it's beautiful to see that becoming more of a reality for more people."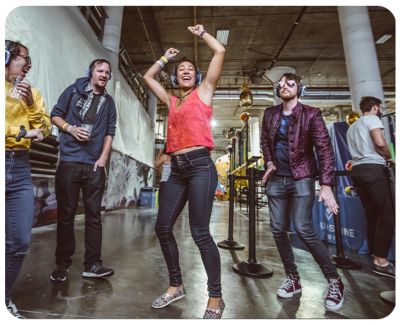 Two hikers hiking next to a lake.