At 25 years old, Mountain Hardwear continues to evolve. 2019 was no exception. And looking back, we're not the same brand we were one year ago…

Here are the moments that have helped redefine our path. If you've been following along, reminisce with us; and if you're new here, now's your chance to catch up and gather hints of what's to come.
Mountain Hardwear has a long history of pioneering technologies with Gore. Circa 1993, the original Exposure Jacket sparked a fresh approach to technical shells. So, when we started to redesign our outerwear, all signs kept leading us back to Gore and what the Exposure represented. Enter: The Exposure/2 rainwear and fall ski collection.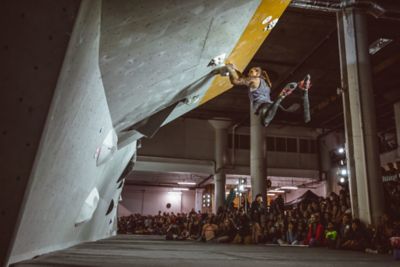 After a hiatus from professional climbing, Alex Johnson came out of retirement to hop on the World Cup circuit and attempt to stake a claim on the 2020 Olympic team. Her season was jam-packed as she competed in nearly a dozen World Cups and four national events (one of which she placed second in) and traveled to China, Russia, Switzerland, and Germany—all amid sporadic trips home to Minneapolis, followed by a relocation to Salt Lake City.
Luke Smithwick also joined the team as our newest skier and alpinist. We met up with him in the Tetons to make some turns in his backyard on the first true powder day of the year and test out the new Gore-Tex outerwear.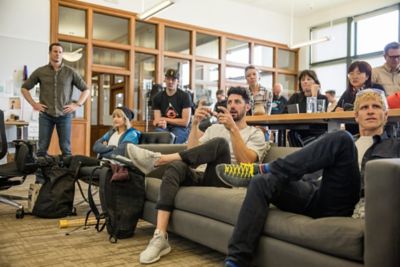 With an eclectic mix of new and veteran athletes on our roster, we thought it was time to bring them all together in one place for the first time in brand history. The 2019 Athlete Summit opened up opportunities for both technical feedback and stories from around the globe. At the end of it all, we came out a more unified team with a lot more perspective around each other's pursuits.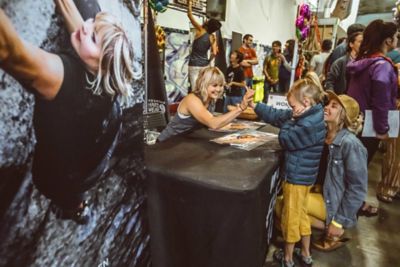 Our return to Touchstone Climbing's Womxn Up as the title sponsor was one for the books! In celebration of underrepresented genders in rock climbing, we gathered women from every corner of our network. MHW athlete Anna Liina Laitinen was once again a part of the all-women routesetting crew; Alex Johnson competed to defend her crown in the professional comp; and MHW ambassador Nikki Smith helped cap off the weekend as a panelist on the "Breaking Boundaries Panel Discussion." (
Learn more about the event here.
)
After making headlines in Outside Magazine's eleven-page article,
"Being Nikki Smith,"
as well as
"8 Women Who are Changing the Climbing Community,"
we felt compelled to amplify Nikki's story and show up for LGBTQIA+ people within the outdoor realm and beyond—the San Francisco Pride Parade was a good start. We marched, danced, and spread the word that climbing is for everyone. MHW athletes Alex Johnson and Ethan Pringle also joined us.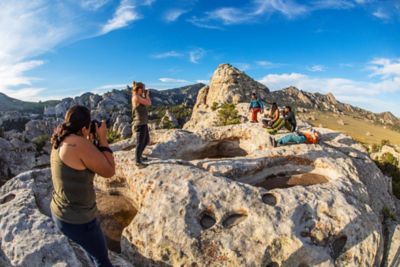 Fast forward to September, Nikki Smith worked with Brown Girls Climb, Big Girls Climb Too, Native Women's Wilderness, Latin Outdoors, Brothers of Climbing, and the Jackson Hole Mountain Guides to select six participants for a photography workshop in the City of Rocks National Reserve, Idaho. She helped sharpen their skills, empowering them to document their respective groups.
Going into 2019, our athletes, Kyra Condie and Tim Emmett, traveled to Vietnam to explore the limestone islands and emerald waters of Ha Long Bay…the result of that experience, "Deep Water," is now making its way to film festivals around the globe, including the Kendall Mountain Festival in November, where Tim and filmmaker/MHW athlete Jon Glassberg attended for a post-screening Q&A.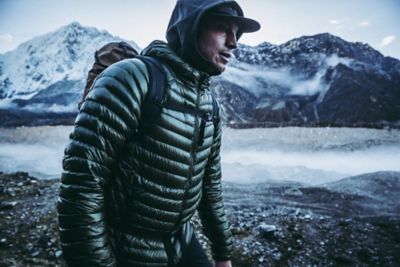 Our favorite ultralight jacket got a makeover with 100% recycled shell fabric, making the Ghost Whisperer Jacket/2 not only our lightest down layer but our most sustainable, too.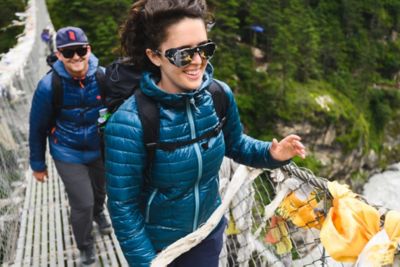 We also introduced our most sustainable synthetic insulated layer, the Ghost Shadow. With 100% recycled fabric and semi-recycled insulation and trims, we wanted to prove that technical pursuits and environmental efforts go hand in hand. Which is why we took it with us to Everest Base Camp to put it to the ultimate test.
We've built our reputation on technical equipment. And this year, we showed why. With the complete redesign of our equipment line came two key initiatives: the decision to remove flame retardant chemicals from our tents and the introduction of undyed materials.
In September, we returned to "where it all began," sending a peer-voted group of six employees to embark on a ten-day trek to Everest Base Camp and meet up with a team of climbers—including company president Joe Vernachio and athletes Tim Emmett and Garrett Madison—as they prepared for their chance to reach the highest summit on Earth. They field-tested products along the way, learned firsthand about the community that enables climbers in Nepal, connected with the places that inspired the brand's existence, as well as connected with each other, bringing a stronger foundation back to Mountain Hardwear's home base.
Experience the trip
here.
Ultimately, our climbers didn't get their chance to climb Mt. Everest. We became aware of a giant serac looming more than 2,000 feet over the Khumbu Icefall that we estimated to be at least 200 feet tall. It was impossible to know when it would fall off, but we were confident that when it does, it will destroy everything in its path. The last time something similar happened was on April 18, 2014 when our community lost 16 sherpa. That serac was much smaller and lower down on the mountain. The experts at basecamp estimated that this new serac, due to its size and height, will do significantly more damage. We were not willing to risk our lives or the lives of our sherpa family in this way. Therefore, on September 23rd, we concluded the Mountain Hardwear Autumn 2019 Everest Expedition. Even though we did not make it high on the mountain, we had an amazing experience and will cherish our time here for the rest of our lives.
BRINGING THE TECH TO TECHNICAL OUTFITTING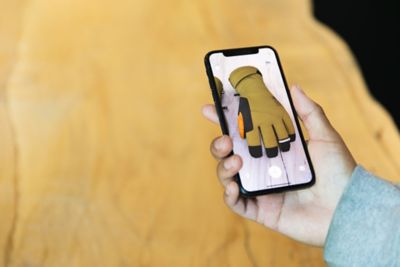 We wanted to know if we could help remove some of the obstacles that get in our way of getting outside. Things like limited time to visit retail stores, difficulty of in-store setup, store availability, and guesswork online… We turned to augmented reality to answer that question. The shoppable app is available for
download here
or on mountainhardwear.com via your mobile Safari browser.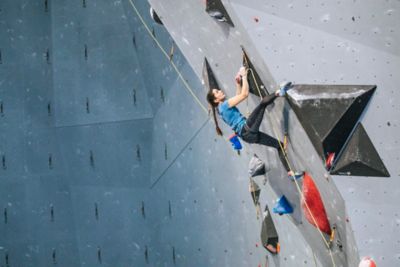 After competing in the IFSC Combined Qualifier in Toulouse, France, our athlete Kyra Condie earned her spot in the 2020 Olympics, where she'll represent Team USA in Sport Climbing's debut in the Games. Only 20 people total per gender can qualify for the Olympics, and Kyra filled the final opening for the Women's USA quota.

Onward to 2020!… Our products are more innovative, our community stronger, and we're looking forward to bigger stages and higher mountains.