Two climbers looking up at a big rock face
Why Open Aperture Matters
Anger rose inside me, and I wondered if their conversation was real or a bad dream. Sadly, it was real. "We used them because they were black," the two photographers admitted. They continue, "We didn't try and find out who they are as human beings. And, what story they wanted to tell. We didn't even ask them." My heart stopped a little. I didn't know how to interject. They continue, "I'm not here to save the world, I am here to get paid." I joined their photoshoot with excitement and left with desolation. I, a black woman, wondered if things would've been different if it was a diverse creative team. I still wonder that to this day.
This story is one of many. I have been on a number of photoshoots where the ignorance from creatives has led to more harm for underrepresented individuals than intended. I dream of a world where diversity is celebrated for the right reasons. A world where creatives can step into the industry freely, no matter your color, background, size, gender identity or experience level.⁠ So when I got the call to write for Open Aperture, I realized this dream was slowly taking shape.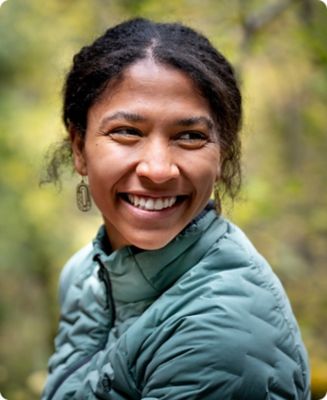 Knowing little about Open Aperture, I quickly did my research. Nikki Smith founded the photography clinic in 2018. Partnering with Mountain Hardwear, the clinic offers access to the tools needed for a foot in the door as a creative professional. But, Open Aperture was different from any other photo clinic I've seen. It was a clinic to create more seats at the table. Geared for under-represented communities, it was intentionally presented as a space where one could comfortably navigate new skills in a group of affinity — a celebration of diversity. Thinking about writing for the program, I thought to myself, "Why me?" Then I took a second to realize, I deserve space in this industry too. I, too, got a seat at the table.
"You are here for a reason," were Nikki's first words to the group.
Reassured, I listened to the group introduce themselves. Name. Pronouns. Favorite Climbing Area. What are you excited about? Listening to everyone introduce themselves felt a bit like reuniting with old friends. Everyone expressed a bit of imposter syndrome. Not fully understanding why they were meant to be there. But there was comfort knowing everyone felt that way. That gave me comfort. The introductions ended and the group, including myself, prepared ourselves for the next three days of Open Aperture.

As a writer for the program, it was my job to discover the story of this clinic. How do I want to represent people authentically? What is the story I want to tell? This started with talking to everyone individually. Throughout the course of three days, I "interviewed" Janelle, Nikki, Rebecca, Trevor, David, Bobbie Lee, Laura and David. I thought every conversation would be solely about photography. Rightfully so, I was surrounded by extremely talented photographers. But to my surprise, every conversation left me with a similar thought - we all just want to be seen for who we are. No one is just a "photographer," or a "writer," or a "climber," or any box we are told to put ourselves in. The same is said for the intricacies of identity. Nothing starts or stops at a label.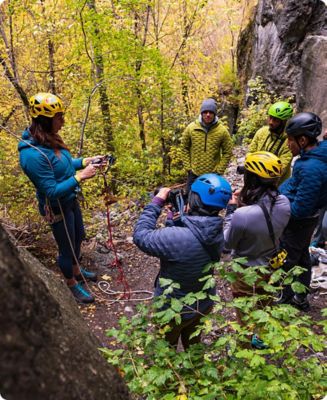 IMAGE BY JANELLE PACIENCIA
Climber Shara Zaia remarks, "Nikki saw me beyond my self-imposed limitations. Beyond any of my boxes or labels. She saw me as I am - a multidimensional being. She didn't see me as "talent" or "climber" but simply… "Shara." Like Shara, I myself felt a sense of getting out that box I thought I should stay in.
Fixed to a static line, the group snapped photos of fluid movement, cruxes and bloody fingers. I watched from afar and occasionally got on the wall to climb as the group snapped photos from above. I witnessed the trial and error, the resistance, the frustration and achievement. Rock climbing photography is no joke. But the group persevered, and eventually started to give one another pointers. In Nikki's words, "As a professional photographer, climber or whatever it might be, the participants will continue to mentor and teach other folks. Build up their career, support, and create change in the community, too. Pass it on."
As I listened to the enthusiasm of Open Aperture photographers making a positive impact, I reflected.

"I'm not here to save the world, I am here to get paid."

I couldn't stop thinking about those words.
At Open Aperture, Lani and Bobbie joked, "Life going forward will not be the same. But, it's almost as if this experience has woken us up to the power we have to influence the outdoor recreation scene."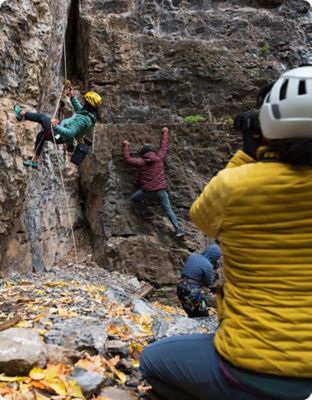 IMAGE BY JANELLE PACIENCIA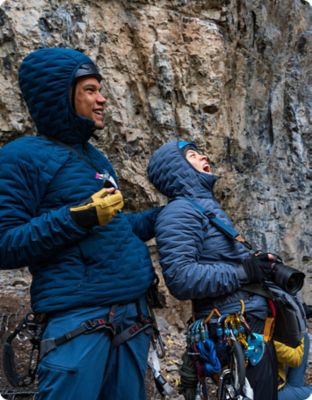 IMAGE BY JANELLE PACIENCIA
The power I saw on the Open Aperture shoot is what is going to change this industry for the better.
We need passion. We need love. We need authenticity. We need diversity.