No one can better tell the story of an underrepresented group's experience better than those directly affected. With guiding and rigging support by The Mountain Guides, the Open Aperture Photo Clinic sponsors six participants to join Mountain Hardwear ambassador Nikki Smith for a photography workshop to help sharpen their skills and empower them to document their respective groups. Because equality in outdoor recreation starts with visibility, but visibility requires the right tools... Why not a camera?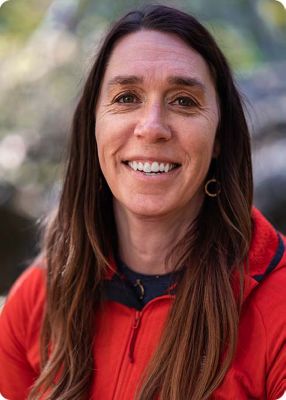 In 2018, I came out publicly as trans. I've been a climber for 30 years and worked in the outdoor industry for 24 and had never seen or heard of another trans climber. Over time, not seeing anyone like me made it hard to think I'd be accepted. I still remember vividly the day that changed, and I saw an article about a trans climber. It gave me so much hope. Since then, I've made a personal commitment to use my photography to better represent not only the queer community but other underrepresented communities.
In my career, I've been a freelancer and staff photographer, and have taught photography for the Rock & Ice Photo Camp, and workshops at other events. As I taught, I saw that the people typically attending these classes mostly looked like the stereotypical view of who recreates in the outdoors. I started to think of ways to help change this and thought if I could get industry support to bring photographers from underrepresented communities together, we could make a real change and empower others to tell the stories of their own communities better. No one can tell the story of a marginalized group's experience better than those directly affected.
I wanted to involve people from grassroots advocacy groups across the US, as participation in this clinic could not only benefit the individual involved but also support the organization in its mission. Some of the participants I had already met and wanted to support, and others came from reaching out to organizations like Brown Girls Climb and Brothers of Climbing to let them choose a participant.
Mountain Hardwear has been very open and receptive to initiatives I've proposed that have pushed them into new territory in the outdoors. Having a brand trust me enough to support a program like this is an amazing vote of confidence in me and the vision for change.
Nikki Smith, she/her/hers
Mountain Hardwear Ambassador