OPEN APERTURE PHOTO CLINIC
2019 participants
Photographer (he/him/his)
Do you know what it feels like to turn your brain off and just be? For me, that usually happens when I'm doing something that involves finesse with all four limbs. From driving a manual transmission car or riding a motorcycle to rock climbing, there's no greater feeling to me than being able to disconnect from all distractions and allowing my body to take over. As someone who tends to overthink everything, these moments of pure existence have quite literally saved my life.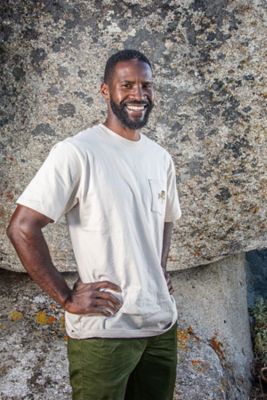 After I told a couple close family and friends about the camp, a question was posed to me, "Why not you?" I sat with it for a day or two. Did I have a DSLR? No. Had I ever taken a photography class? Nope. So, why me? Do I have a generous support group who allowed me to borrow any equipment I needed? Yes. Did I have access to the internet to learn the basics of digital photography? Indeed. Do I feel like I have a creative eye? Sure. What could an amateur photographer with borrowed equipment and a YouTube University degree bring to this melting pot of a photography camp? I wanted to find out. Then it hit me. Why not me?!
Honestly, I'm not yet sure how exactly I can leverage this opportunity moving forward. What I do know is that I want to highlight Black, Brown, and POC faces in anything I do. At the moment, I'm just honing invaluable skills passed down to me from the talented individuals I met there. From jugging up a rope and hanging off the side of a cliff looking through a lens to editing, this camp opened my eyes to a new space to tinker, make mistakes, and learn.