OPEN APERTURE PHOTO CLINIC
2019 participants
Podcaster at Wilder Mind Co.
Climber (he/him/his)
Someone beautiful and brave invited me to dig deep and join an incredible group of humans from underrepresented communities in the outdoors. Like every single soul that said yes, I was full of self doubt, feelings of imposter syndrome, and reminders of what it's like to wish you were born someone else: someone that fits the standard narrative that others around you enjoy, someone that is seen for their truth and not for their ability to blend in.
Added to that, for me, was the storm of emotions of being adopted. Yes, I'm damn blessed to have been adopted by the greatest parents on earth. And yes, at the same time, I've felt that my birth was an absolute mistake. That's hard to reckon with. I'm just skin and bones, I can only sort through so much, I suppose.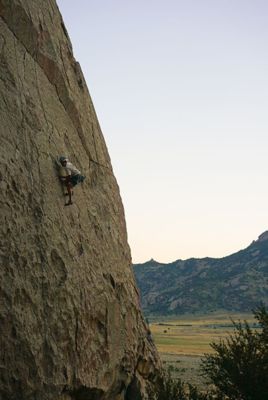 IMAGE BY JANELLE PACIENCIA
I was intrigued to attend as I'd never once been invited into a space that was fully dedicated to uplifting the narratives and skills of underrepresented communities like mine. A space where I would not have to explain myself, my skin, and my identity. And, even more, one centralized around two of my favorite pursuits: climbing and photography!
But it shook me with nervousness to take part in four days of elevating those that feel like they don't belong in the spaces they hold dear. I've not always been proud of being me. Of being a Korean-American. Like so many of us, I grew up absolutely confused as to where my place amongst friends and social scenes was. Should I be the token Asian friend? Should I laugh at the racist jokes pointed my way? Or the dumb comments every time my "friends" and I were in an Asian cuisine restaurant, and they'd say "Hey Cody, are these all your cousins?!" (And yes, "friends," in quotations.)
Those four days, and the beautifully courageous humans I have been so honored to share them with, have filled my heart with love in ways that words cannot do proper justice. I promise that my actions forever will. I intend to leverage this opportunity moving forward in creating media that represents and celebrates the diversity in our outdoor spaces through podcasting, still imagery, and motion film. This event was a big step in the journey that finally compelled me to leave my corporate career and pursue media creation full time.
It's a unique chance to show up and help underrepresented groups gain certain skills in the outdoors to help shift the narrative. To help us all better understand that our wild spaces truly are for everyone. And help build confidence in those that have been made to think it's not. This experience showed me how much others were longing for this experience, too. Point is, it's special to be seen. To be witnessed. And appreciated. Nikki Smith has helped me understand that in ways that she didn't know until recently. I'm damn glad she reached out, and I'm damn glad that life has helped me find the strength to be able to say yes to showing up and doing whatever I can to help others in their journey.
We'll keep climbing. The view only gets better.