OPEN APERTURE PHOTO CLINIC
2019 participants
Founder and Executive Director of Native Women's Wilderness,
Photographer (she/her/hers)
Photography has always brought me joy. I have a profound relationship with the land and the emotions it brings forth. I love the creative challenge of capturing the emotions I feel when I'm experiencing its glory, or working to visually convey the emotions of someone exploring the land and all the feels it conjures up for them, camera in hand. I combine these two loves, of photography and of land, out on the trail, in the wilderness and now...on the wall. The land provides such beauty, mystery, and strength. Attempting to capture and share just a fragment of that through my lense is a creative quest I cannot resist.
I am a Native woman from the Navajo Tribe. We have a deep connection to the land, the cliffs, the sand, the sagebrush, and the lizards crawling upside down on the rocks. Growing up, I was that lizard. We climbed the sandstone cliffs on our Reservation. In fact, when I got to college and started sport climbing, I was a little confused by the use of ropes. Now when I wander back to the places where we roamed as children, I'm often mesmerized by the actions of our youth and what we climbed without ropes. And then I remember that this is my heritage, and this is the land that my ancestors climbed, also without the use of rope or a Grigri.
IMAGE BY JAYLYN SABRINA GOUGH
When Nikki invited me to participate in the photography photo camp, multiple feelings emerged, "I'm not good enough for this," "I'm not strong enough," and "I'm not a good enough photographer." The list goes on. You see, Native people are rarely seen or heard in the climbing community. To me, that translates into a loud statement saying that we Native people don't belong and aren't respected. But Nikki saw me and believed in my skills as a photographer and climber. I was invited into a world that has shut me out. She exemplified my skills, teaching me climbing and photography tricks that have changed my approach to photographing the raw emotions of climbing and being face to face with the land.
At one point during the photo camp while on the wall, learning how to jug the ropes...I had a breakdown. I was so frustrated with myself. Nikki took notice and climbed up to me. In that moment, she showed me such love and encouragement. You see, I live in a world of extreme pressure as an indigenous person of color. I always have to be on point. I always have to prove my worth. I always have to fight and fight hard. For me, I must excel and learning something more slowly isn't an option. I always have to prove that I belong. On that wall, as I was crying and thinking "I can't do this. What am I doing here? She picked the wrong person", Nikki looked me in the eye and told me that I belong, I didn't have to prove my worth to anyone. And she continued, sharing that she had hand picked me for this event, that she sees my talent.

She provided me with a space that no one else has ever done. A space where the BIPOC community came together to just be us. We laughed, we broke bread together, we supported one another, but most importantly we loved and believed in each other. I saw my worth in their eyes and I've have been working hard in acknowledging and celebrating my worth. Through this experience I have a great desire to assist in showing other Native people their worth and providing them with an opportunity that I had and to share their own stories and worth.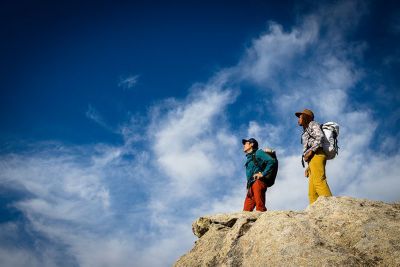 IMAGE BY JAYLYN SABRINA GOUGH
IMAGE BY JAYLYN SABRINA GOUGH